Training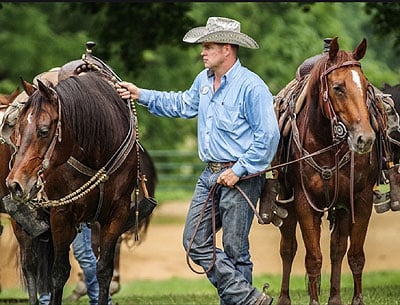 Mark Sigler is the resident head trainer here at Kinda Silly Farm. With earnings of over $200,000 Mark is a dedicated horseman and competitor. He puts 100% of himself into his training program and is invested in helping your horse be the best athlete that it can be.
Our facilities include a 80X150 indoor, 100X200 outdoor and a 170X280 slide track. We typically have 30 head of cattle on location all year round to work training and show horses on.
Our main focus is limited age horses, but we are a full scale training facility that offers the starting of two year olds, training through futurity and derby years and maintaining the broke show horse.
We provide training for boxing and fence horses.
We provide lessons for all levels of riders with the opportunity to take lessons in the reining, cutting on the flag and on a cow.
We do not currently have any lesson horses available, so your own horse is required.
Contact for pricing and availability.