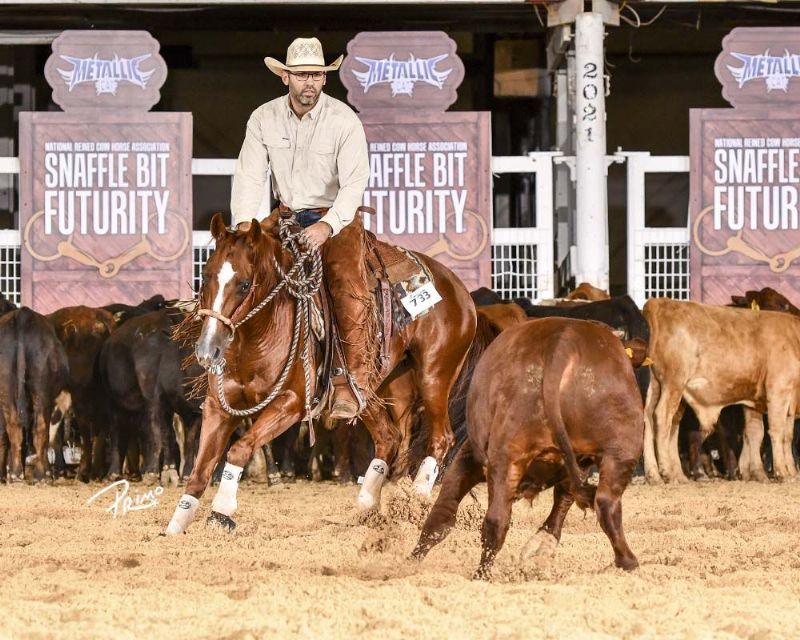 "Jagger" is a very consistent non pro horse. Keep him at home or at the trainers, he is the same horse every time you go to get him out. Naturally low headed and stylish, he can plus each of his maneuvers in the reining. He's got lots of read and expression on the cow. Does the herd work, boxes and goes down the fence.
"Jagger" was shown at the Snaffle Bit futurity in the Open as a three year old and then was maintained at home by his non pro. He is currently in training until sold.
Videos available upon request.
Offered For Sale: $45,000
This One Time

---

One Time Pepto

---

Peptoboonsmal

---

One Time Soon

---

Katie Starlight

---

Grays Starlight

---

Colonel Gunsmoke

---

Chic Olena Gal

---

Smart Chic Olena

---

Smart Little Lena

---

Gay Sugar Chic

---

Commanda Quioxte

---

Freckles Commando

---

Quixotes Joker Sue

---